What do you get when you put Muslim women, Christian women, and 31 days of dresses together?
You get a group of fashionable ladies who are deeply committed to seeing justice served, dignity restored, and oppression eradicated in the world!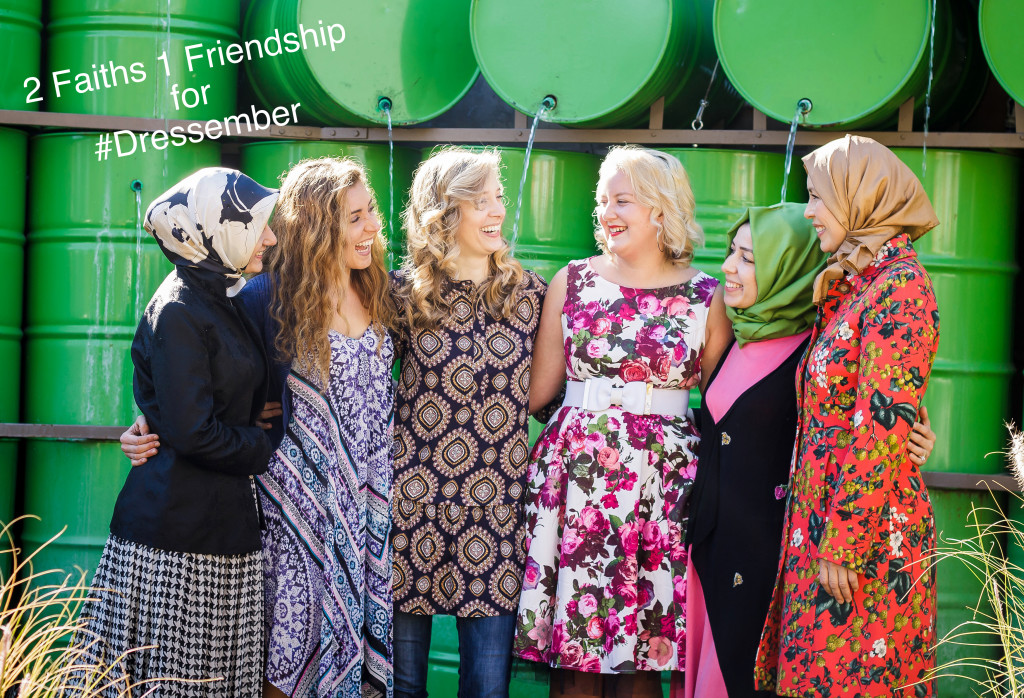 We are a group of Muslim and Christian women participating in Dressember, a campaign where people wear dresses every day of December to increase awareness of human trafficking and gender violence.
On a global scale, millions of women suffer from verbal, physical, and sexual abuse and cannot break the cycle. In every part of the world on every morning, women are waking up in fear of the day to come. As Muslims and Christians, we believe in everyday advocacy, and we believe that our collaboration can serve as a model for peace-building worldwide.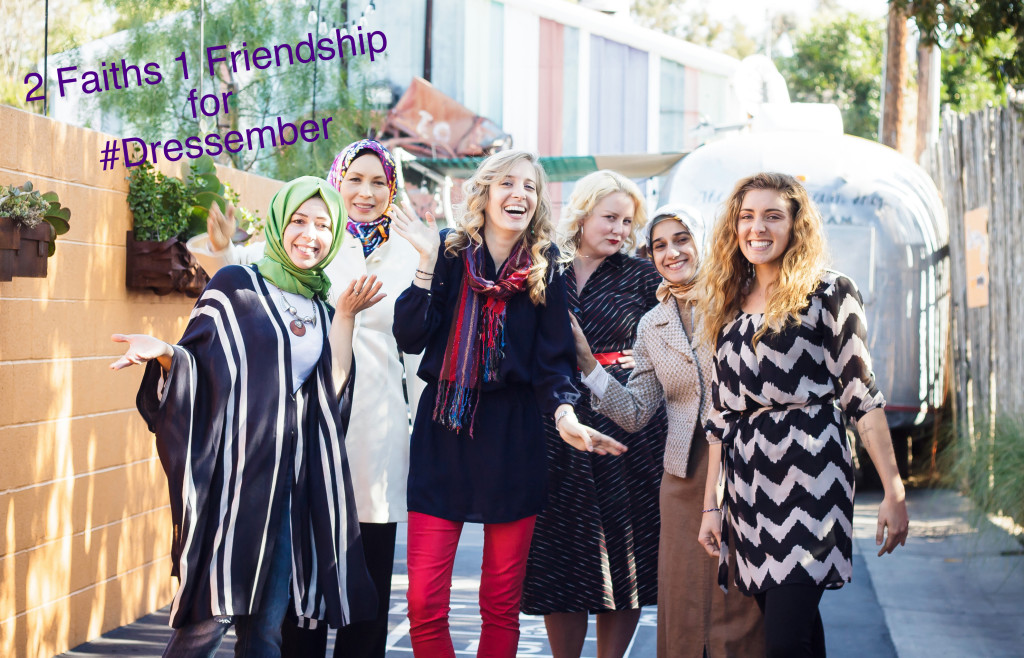 How can you get involved?
LEARN: Ending any kind of oppression, injustice or discrimination starts with learning about it.
– Read the book "Half the Sky" to learn about how oppression can be turned into opportunity for women worldwide.
– If you want to learn more about human trafficking, check out Lyndsey's informative website: http://www.humantraffickinghub.com
GIVE: You can donate to our Dressember campaign. All funds go to organizations that work hard to end human trafficking.
PARTICIPATE: You can join our Dressember campaign and help create awareness by taking a picture of yourself dressed up:- for women: wear a dress
– for men: wear a (bow)tie

and hold up a sign that reads '2 Faiths 1 Friendship for #Dressember'.
For more pictures, check out our FACEBOOK ALBUM