Do you feel a yearning for Muslim-Christian peace-building and would like to see our work continue?
We're looking to raise $2,500 to support our efforts in the year to come. This way, we can keep our events free for those who attend.
Here is a breakdown of how the funds will be used: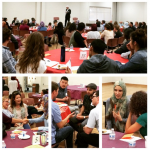 * 4 big Friendship Mixers
How it works: Mixers are interactive events for people new to making a Muslim or Christian friend. They help people take the first step.
Attendance at each Mixer: 100 people (half Muslim, half Christian)
Cost of each Mixer: $200 (so $800 for all 4 Mixers)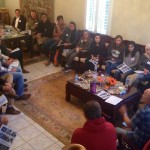 * 8 Peace Training events
How it works: Those who have come to our Mixers are invited to follow-up trainings; in these trainings we go deeper into the tough issues.
Attendance at each Training: 15-20 people (half Muslim, half Christian)
Cost of each Training: $75 (so $450 for all 8 Trainings)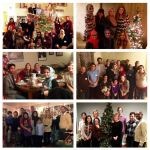 * 25 Meet-Your-Neighbor Dinners
How it works: Muslims and Christians sign up to host a dinner in their home. For many, this is the first time they meet.
Attendance at these Dinners: Last year, 94 Muslims and Christians attended a Dinner. This year, we hope to double this, Godwilling.
Cost of the Dinners: For $150, we can pay for the administration costs involved to organize 25 dinners this year.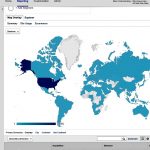 * Countless Web Stories
How it works: In order for people to become and remain inspired, we write articles and create videos on this website of the events we organize.
Online reach: Our Google Analytics tell us that we've had 8,212 unique visitors from 122 countries to this website in this past year alone; we have 533 newsletter subscribers and 656 followers on Facebook.
Cost of Web and video hosting: $100 a year
Resource & Curriculum Development


How it works:

there has been a huge interest coming from all over the US and even around the world in what it is that we do. People are asking for resources, curriculum, training, and books. Summer 2016 we will be writing and recording this material for people to use.


Cost of the development:

We need $1,000 to pay for sound & camera people and editors to create good quality materials that we will offer like we did with the first part of our documentary.
Want to support one or all of these? Thank you!
(All donations are tax-deductable)
On how and were to donate, please email us: 2 faiths 1 friendship @ gmail . com