Over the past 2 years, requests from around the country were made to come teach the 2 Faiths 1 Friendship (2F1F) Peace Trainings. We felt delighted by the growing interest! In 2018, these requests birthed the 2F1F Peace Tour.
Five trips have been made so far. Each trip confirmed the need for resources and training to help Muslims and Christians overcome fears, stereotypes and misunderstandings of each other.

Each trip also brought hope. Great work is being done at the grassroots to bring people together! Much can be learned from wonderful Muslim and Christian organizers around the country. Here some stories:
….
MINNEAPOLIS
….
First, the 2F1F team flew to Minneapolis. Local Muslim and Christian leaders had already spent countless hours getting to know each other. Each brought community members entirely new to meeting 'the other,' but eager to start their peacebuilding journey. Braving the cold, we had a heart-warming time together.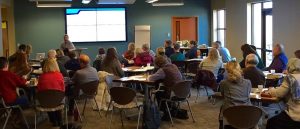 Additionally, time was spent with men and women already involved in proactive peacebuilding work. At their separate gatherings, they shared struggles and encouragement to keep going: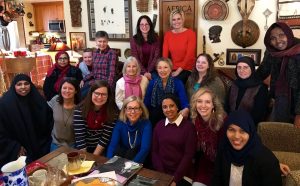 After the first trip, it was quickly decided a second, longer, trip should be made. With the sun shining this time, Muslim and Christian participants attended two full days of training. Local imams and pastors taught portions of the training: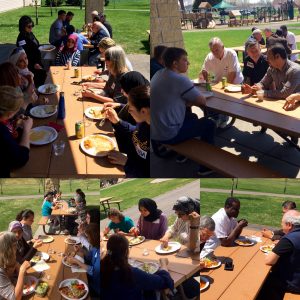 One first-time Muslim attendee said, "This is great initiative which can help make a different world."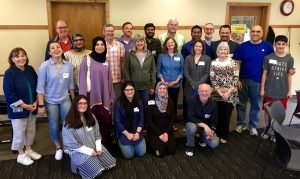 …
ST. LOUIS
…
In St. Louis, the story was much the same. Twice now, community leaders, church and mosque members met to learn how to cultivate peace in their city. Here, as in many other places, it was discovered that the best conversations are had while sharing food!

The first time the training was hosted by a church, the second time by a mosque: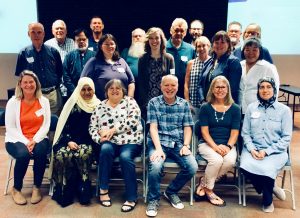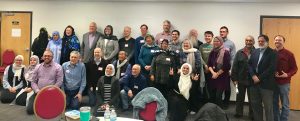 "This training is to-the-point, helpful, both deep and wide, and really helps jumpstart Muslim-Christian peacebuilding initiatives. I'm so grateful you came to St. Louis to teach us!" said one of the Christian participants.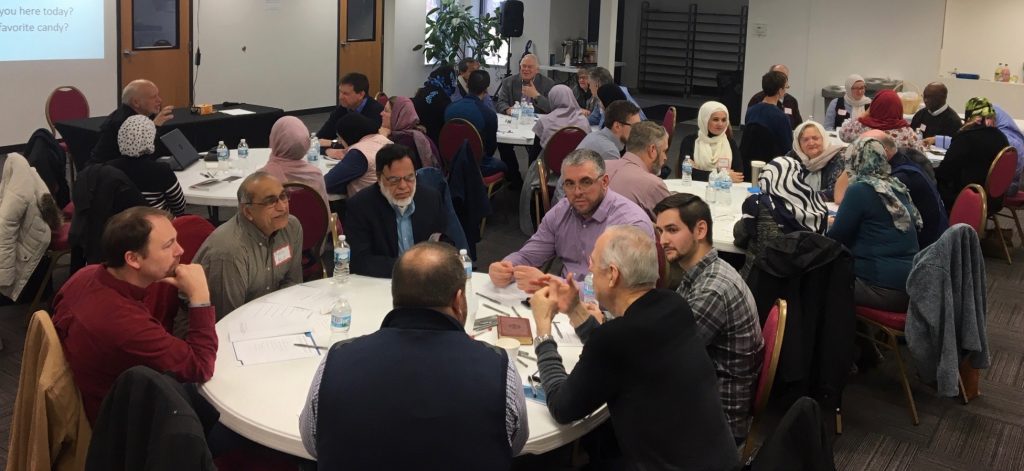 …
TUCSON
…
Tucson's very own People of Peace initiative brought in Muslim and Christian refugees and volunteers who are dedicated to helping the refugee community in Arizona. With many still learning the English language, the training was kept shorter than usual and more attention to interaction between people was given:

One of the Muslim leaders said, "(2F1F) was helpful for us to learn how to understand questions and how to work with others. We would like to have another meeting with them." Attendees expressed excitement to implement what they learned in churches, mosques, and university campuses.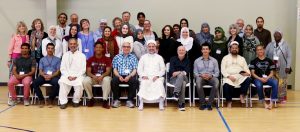 …
Next steps
…
It has been encouraging to meet people of similar heart and mind who work diligently to help people overcome fears of 'the other,' address pervasive misunderstandings, and work together to see change in their communities.
However, in each city the same questions kept emerging: Can you please write what you are doing down in a book? Do you have any (video) recordings of your training? How can we grow the peacebuilding work?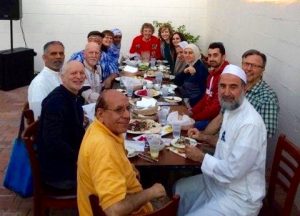 Feeling there is still so much to learn in doing this work, there has been some hesitancy to create resources. However, after 5 years of experimenting, learning from mistakes, and a steady stream of requests coming in, the focus is now more fully on creating easily accessible, research-based resources so more people can get involved.
The creation process was kicked off in 2018 with 6 brainstorming sessions with local Muslim and Christian leaders and continues this summer with feedback circles and video shoots.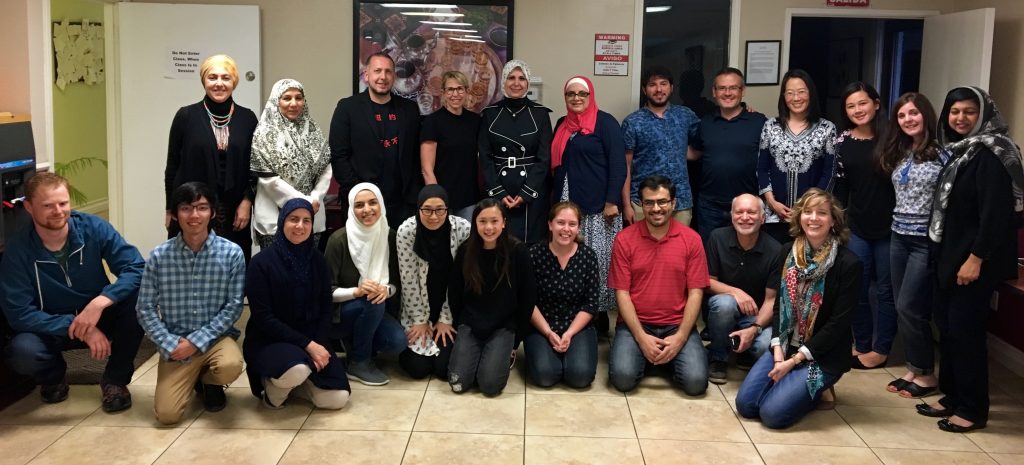 Lordwilling, soon fun and interactive resources will be released for people to use. Stay tuned!

To stay updated on this or to help create these resources, subscribe to our newsletter or write to us at 2 faiths 1 friendship @ gmail . com with any requests or ideas you may have.